As part of our Workers' Welfare Standards, we aim to ensure that workers on FIFA World Cup Qatar 2022™ projects are provided high-quality meals at their work and accommodation sites. The daily meal menu is extensive, featuring popular ethnic dishes that allow workers to enjoy a taste of home.
We have also been mindful of the quality of nutrition these meals provide as a further step in ensuring that workers are reaping the full benefits of healthy diets.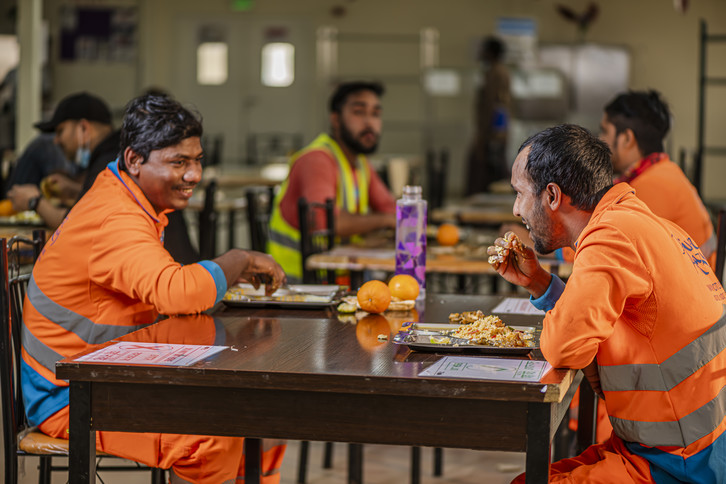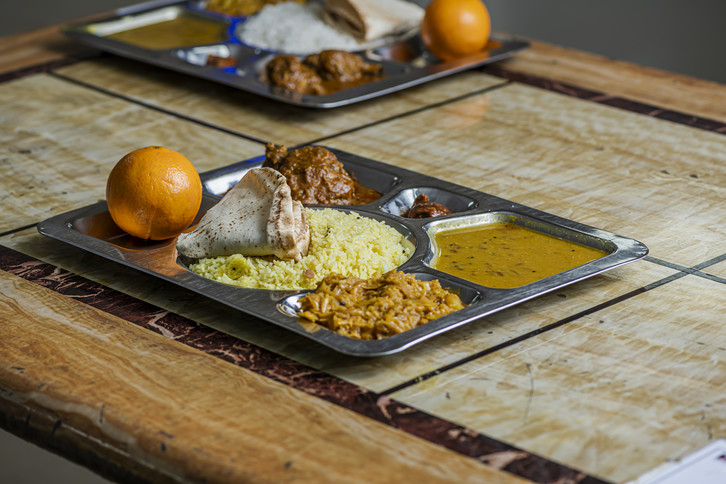 In 2017, we entered into a multi-year agreement with Weill Cornell Medicine-Qatar (WCM-Q) to evaluate the health and nutrition of our workforce. The WCM-Q expert team assesses around 1,500 workers twice a year and educates them about leading a healthier lifestyle.
These assessments have helped identify five main challenges – blood pressure, diabetes, hydration, hygiene and smoking, which are being addressed through awareness and educational initiatives. We are also utilising WCM-Q's health expertise and the Qatar Dietary Guidelines to pilot healthier menu options on site and at accommodations. This initiative has brought about noticeable improvements in the health of some of our workers.
We also train key contractor staff and caterers assigned to our project sites so they are able to take better care of our workers. This helps staff become aware of the prevailing health issues within the workforce and the importance of nutrition and dietary recommendations to improve workers' health and wellbeing.
We are now witnessing a ripple effect through the Nutrition Programme, which is encouraging workers to share important lifestyle and dietary tips with their families back home. The benefits of our programme are gradually reaching the wider workforce as well, through our contractors and caterers who are serving on projects beyond the tournament.