We have been determined to protect the rights of every worker contributing to the delivery of the FIFA World Cup 2022™ since the day Qatar won the right to host this spectacular tournament. Our workers have demonstrated great pride and dedication in building world-class sporting venues across the country – and it is our responsibility to make them feel valued, appreciated and safeguarded. 
We published the Workers' Charter in 2013 to ensure the wellbeing, health, safety and security of our workers at all times. To bring these principles into effect, we launched the Workers' Welfare Standards in 2014 as mandatory requirements for contractors to be part of tournament-related projects. These standards cover the welfare of every worker throughout their time with us – from recruitment to repatriation – guaranteeing them the rights that they deserve. Both the charter and the standards were issued well before construction began on our project sites.
View Edition 1, Edition 2 and Bulletin 1 to Edition 2 of the Workers' Welfare Standards.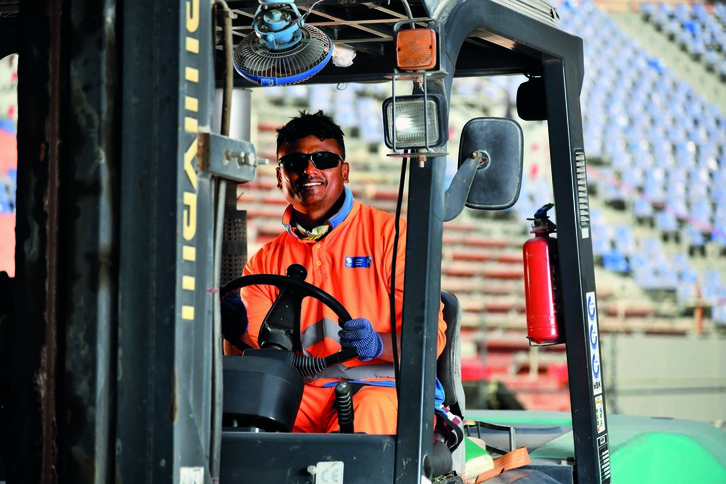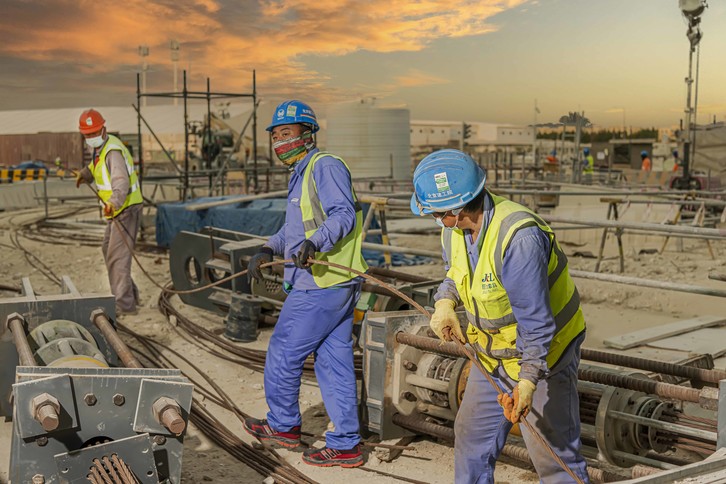 These Standards were extended to tournament services sectors, including hospitality.
Enforcing our standards
Our team conducts quarterly audits and inspections across ethical recruitment, accommodation and construction sites. We interview workers to ensure that contractors are complying with our standards. We have completed over 108,000 hours in audits and inspections to date. Where non-compliance is observed, the contractor is required to provide and implement a rectification plan within the defined timeline. In serious cases, punitive action is taken through the Ministry of Labour (MoL).
In 2017, the Supreme Committee for Delivery & Legacy (SC) introduced a strategic policy through which contractors and sub-contractors are subjected to a pre-mobilisation process. This has provided our compliance team with greater visibility on all contractors, their workers and the accommodation facilities they live in before contractors can be approved for deployment. We have since achieved stronger compliance and enforcement of our standards across SC sites, allowing newly mobilised workers to benefit from higher welfare standards.